Contact Us or Book Direct Online to Make a Reservation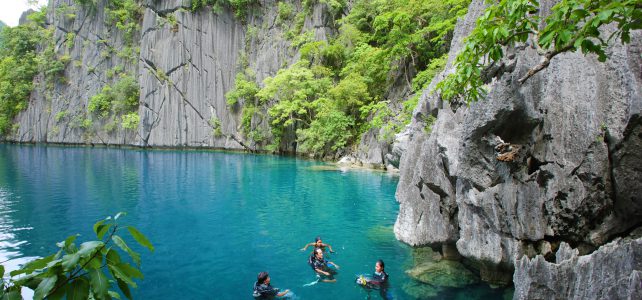 Club Paradise House Reef Maximum Depth20 Meters Visibility10-20 Meters CurrentNone to mild, seldom strong The Club Paradise house reef was once on the list as one of the best house reefs in the world and it is easy to see...
Read more
About Us
Club Paradise Divers is the in-house dive centre of Club Paradise, an exclusive island resort located on Dimakya Island off the northern end of Busuanga.
Read More
This area is more popularly known as Coron. We are a PADI accredited dive centre staffed by experienced multi-lingual dive-professionals who are eager to introduce our guests to the underwater world. We cater to different levels of divers and offer Discover Scuba to Divemaster Courses. We take our diving seriously at Club Paradise
Scuba Diving
Our house reefs—yes we have several, have been protected for the last 15 years. and thus boast a healthy profusion of fish life as well as "critters" dear to macro photographers.
Read More
Right off the beach is a sea grass field, an area in which turtles like to graze. It is also a classic "muck diving" site, with the requisite saddleback anemone fish, sea horses, nudibranchs in residence. Half an hour away is the Kyokuzan maru, one of 12 dive-able wrecks from World War 2. Our dive-shop is professionally staffed and fully equipped to host your scuba diving holiday whether you are an aspiring diver or someone who has logged over a thousand dives. Weather permitting we also offer day- trips to Apo Reef as well as to other nearby islands surrounded by fringing coral reefs.